The Business Information Portal (BIP) provides online in the human resources section a bilingual employee address list as well an interactive view displaying standard HR data such a turnover rate, employee movement, employee numbers, start and end dates as well as OT eligibility.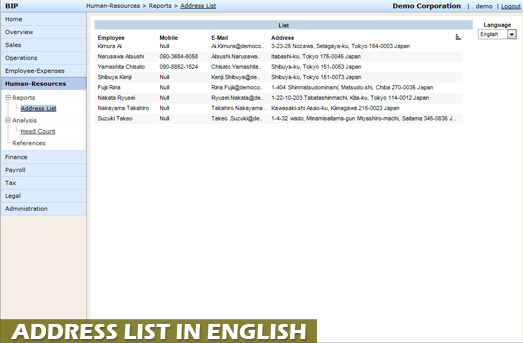 In the human resources section of the Business Information Portal you will find an address list of all current employees in English.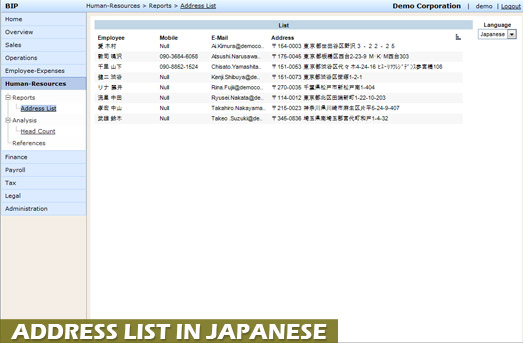 The same address list is also switchable to Japanese using the language filter located in the top right of the window.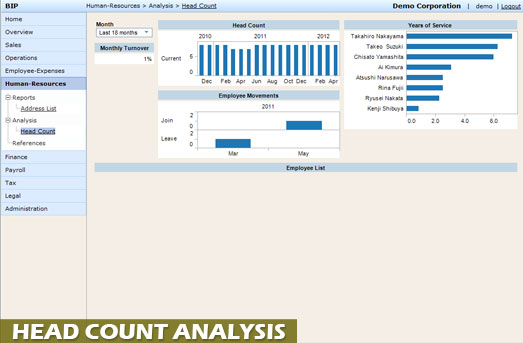 Available is a head count analysis that tracks employees' status and details. The default view is for the previous 18 months but can be custom set to anything using the the time frame filter located at the top left.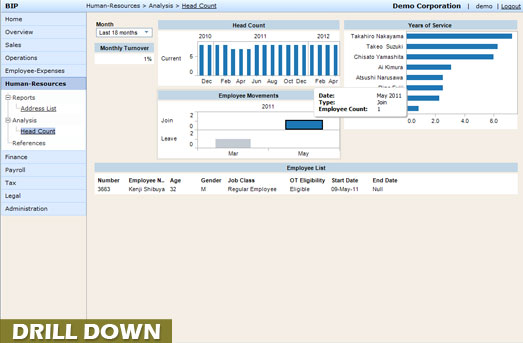 Clicking on any graphic element will drill down to that category. Here we drilled down to see which employee joined in May 2011. The employee list will then filter to that employee and display his/her details.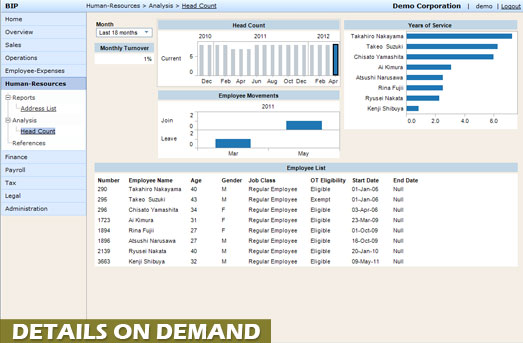 Click on the latest month to display the details of all current employees, including employee number, name,gender, age, job class, OT eligibility, and start and end dates.